Health Life Academy Association has organized an inclusive sport event for children and persons with ID in Čakovec, Croatia. Event was carried out in 2 days in which participant organisations from all over Croatia had organized inclusive football activities. All participants were accommodated in the resort Terme Sv. Martin in a beautiful region of Međimurje in the north of Croatia. Participants engaged in Inclusive football activity and lots of side activities planned on Saturday and Sunday.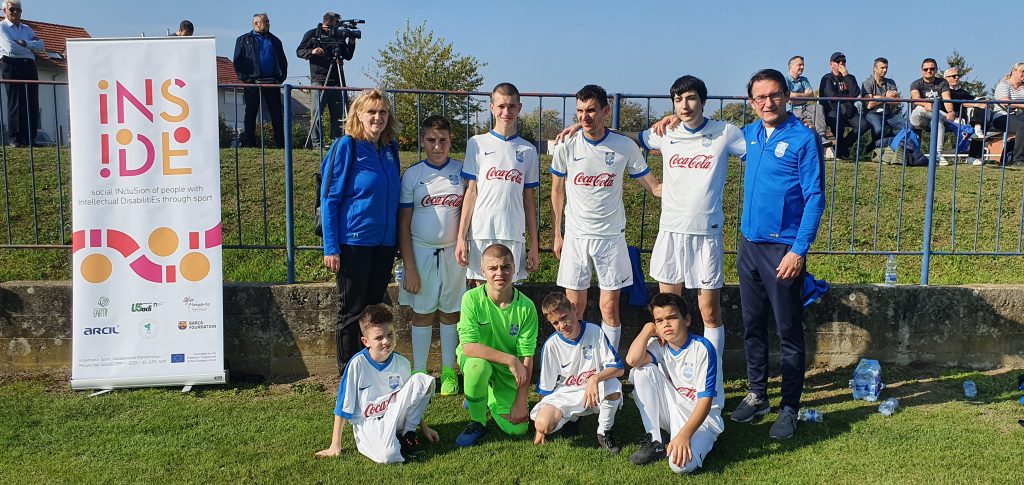 Early on Sunday morning, participants had an organized walk and visit to the local museum. In the afternoon, on the football fields of NK Sloga Čakovec, 6 teams were ready for a series of football matches. The participants of the event are members and participants of associations and institutions: Association "Syndrome Down 21 Rijeka", Association "Syndrome Down 21 Zagreb", SU "Veliko Srce" from Koprivnica, Association for Autism Pogled Nedelišće, School of Education Pula and Center for Education "Ivan Stark" Osijek.
Inclusive football activity were carried out in sport fields NK Sloga Čakovec with all needed props and equipment and by the expressions and joy from our participants we can say that everybody had a lot of fun. Inclusive football was played by multiple teams in which everyone played against each other in a 1×15 minute match. Inclusive football intends to puts all participants in a position to express their full potential. At the end of inclusive football, an additional mixed match was played where coaches, family members and organization staff engaged in all together inclusive football activity.
The participants had great time playing football and participating in other activities and expressed great joy at the EWOS event.