Rovinj 10.-12.9.2021. Another great and successful edition of our traditional project Youth Movement Power took place in beautiful Rovinj last week. Aside the specific pandemic time and measures due to which the project was held to a lesser extent than in its usual editions, we can certainly say that children had a great time through many sports activities organized this weekend.
Multiple sports matches  under "Croatia Trophy 2021" and "Special Power League" – components of the umbrella project Youth Movement Power / – were held on several football and handball fields in Rovinj. YMP is a socially responsible and educational project with the goal of encouraging children to develop social skills and healthy habits through sports and fair play. YMP is the largest and most significant project of its kind in this area, and it was divided in 2 basic categories: Croatia Trophy and Special Power League – sports league for children with disabilities. 
The founder of the project, Health Life Academy Association and technical organizer ATI, again adapted the project to the pandemic situation and primarily took care of the health of the participants.
During the 3 days of the project, the participants had the opportunity to engage in sports activities on outdoor sports fields in Rovinj, socialize and make new friends.
The program started on Friday with handball and football matches for children and youth in which players from Pula, Rovinj, Poreč, Zagreb, Rijeka, Split, Osijek, Međimurje and Koprivnica had the opportunity to show their skills and represent their clubs. The program of football and handball matches was held throughout the whole duration of the project and ended with the awarding ceremony.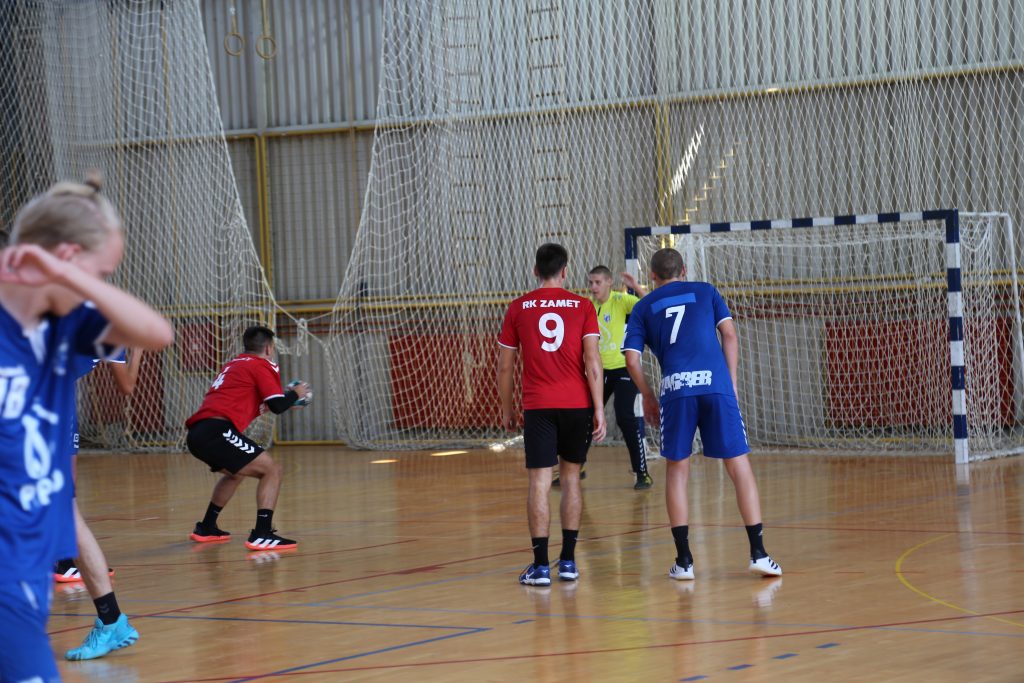 On Saturday, football matches were held on the football fields as part of the Special Power League project – sports league for children with disabilities. Special Power League (SPL) is a football and handball league for children with disabilities, established in 2018, initiated by the Association 'Health Life Academy' and joined by Croatian Football Federation (HNS), Croatian Handball Federation (HRS), Mateo Kovacic Foundation, SILab Association, Association 'Veliko Srce' from Koprivnica, Association 'Pogled' from Nedelišće, Association for Down Syndrome 21 Split, Association for Down Syndrome 21 Rijeka, School of Education Pula, Educational center for children with disabilities "Ivan Štark" Osijek, as well as football and handball clubs from Croatia and abroad. The basic idea of the project is to motivate children with disabilities to actively integrate into society through sports activities.
The following teams competed in the Special Power League sports matches: NK Istra 1961 Special Power Team, HNK Hajduk Split Special Power Team, NK Osijek Special Power Team, NK Sloga Čakovec Special Power Team and NK Slaven Belupo Special Power Team. This edition of SPL was especially marked by the debut participation of a new section of people with disabilities, HNK Rijeka Special Power Team.
After the matches, on Saturday afternoon at halftime of the match Medulin – Veli Vrh, the participants of the SPL project showed their football skills by shooting penalties, and the mayor of Medulin Ivan Kirac and the president of NK Medulin Bruno Radošević presented gifts to all clubs and organizers.
As an additional content to the project, numerous additional recreational and sports activities were organized for children and youth, but also for parents, which raised the level of quality of the event itself. Thus, the participants participated in the activities of tennis, beach volleyball, traditional sports games and more.
Continuity and successful implementation of this socially responsible project was supported by the Croatian Football Association, Croatian Handball Federation, Mateo Kovačić Foundation, Croatian Olympic Committee, Bauerfeind, Končar, A1 Croatia, Zagrebačka banka, Auto Benussi, European Handball Federation, City of Rovinj and Maistra.