Health Life Academy Association promotes sport and social inclusion on national and international level by engaging in numerous project proposals, either as a Coordinator or Partner. By connecting and working with leading associations, HLA seeks to provide young people integration into society by promoting healthy living through sport and physical activity.
YMP is a socially responsible and educational project with the goal of encouraging children to develop social skills and healthy habits through sports and fair play.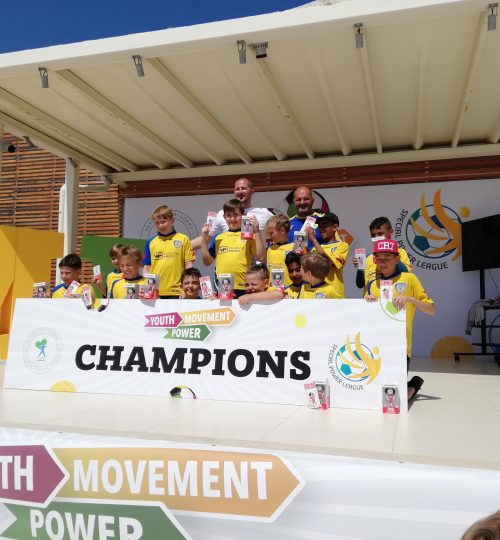 SPL is a sports league for children with disabilities. The project was initiated by the Association of Health Life Academy, joined by HNS, HRS, the Mateo Kovačić Foundation, institutions for working with children with disabilities and a large number of football and handball clubs.
YOUAca – Preparatory works for Youth Academy of Grassroots Sport" intends to invest in young people's activation and involvement in the sports organization's activities and social decision, through an intergenerational program of Education.
Project YOUAca 2.0, with a partnership of 5 National sports organizations, coordinated by an International Sports Confederation, from 6 Eu Countries (Austria, Italy, Spain, Finland, Estonia and Croatia) aims at delivering the first edition of Youth Academy of Grassroots Sport, preparing a new generation of young leaders in grassroots sport at national and international level. This objective will be pursued implementing the Academy in order to develop skills of youngsters and young adults in grassroots sports management by the delivering of the training modules developed during the first edition of the project.
TeamUp! project aims thus to promote social inclusion and equal opportunities in sport by improving access to sport for PWID in mainstream structures. 
Raising awareness, training activities and community building process are therefore needed to stop discrimination and stigma that PWID faces in the sports sector and facilitate their access to mainstream sport. The project activities are then designed to support the correct implementation of European policies on sports, in particular the White Paper on Sport, the EU Physical Activities Guidelines, the Council's Recommendation to promote health-enhancing physical activity (HEPA) and the European Disability Strategy 2010-2020.