YMP is a socially responsible and educational project with the goal of encouraging children to develop social skills and healthy habits through sports and fair play.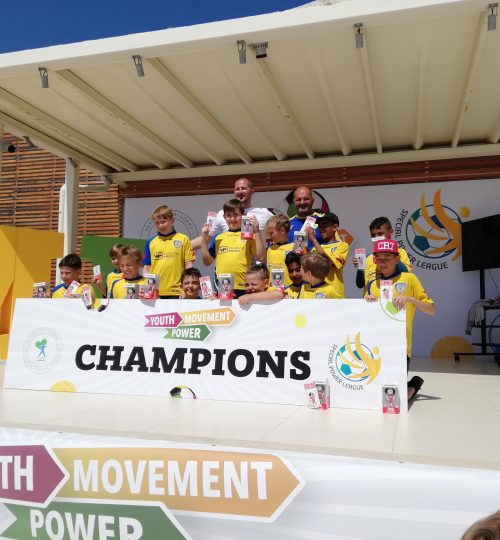 SPL is a sports league for children with disabilities. The project was initiated by the Association of Health Life Academy, joined by HNS, HRS, the Mateo Kovačić Foundation, institutions for working with children with disabilities and a large number of football and handball clubs.
World Sports game (WSG) are an international major event every two years full of competitive and non-competitive sports, cultural exchange and fun.
These games are not multisports games for top athletes, but for all amateurs – young & old, men & women – from different countries and cultures all over the world. Not only the organisation of competitions is in the foreground, but also organising a huge festival with the objective of gathering sports friends, as a worldwide family, to advance the making of lifelong friendships, the exchange of information, know-how and experiences within the specific sport or sports-overlapping.
TeamUp! project aims thus to promote social inclusion and equal opportunities in sport by improving access to sport for PWID in mainstream structures. 
YOUAca – Preparatory works for Youth Academy of Grassroots Sport" intends to invest in young people's activation and involvement in the sports organization's activities and social decision, through an intergenerational program of Education.
The project "YOUAca", with a partnership of 4 National sports organisations, coordinated by an International Sports Confederation, from 5 Eu Countries (Austria, Italy, Spain, Finland and Estonia), aims at supporting a culture of Educational programs into the sport organisations' visions and policy plans. This objective will be realised by an innovative and educational pilot program aimed at developing skills of youngsters and young adults in grassroots sports management through the encouragement of dialogue and mutual enrichment with senior sports leaders.