A weekend in Rovinj in itself guarantees a good atmosphere and fun, but when you add football legends from Pula, Rijeka, Osijek, Split, Koprivnica and Međimurje, then be sure that there will be plenty of wonderful moments. This is exactly what happened on September 10-12, 2021. on the football field of Valbrun in Rovinj, but also in the Resort Amarin and in nearby Medulin. 
Upon arrival at the Resort, our participants had great fun as part of the resort in various sports and other activities: from swimming in the pools, through recreational sports activities of tennis and traditional sports games, to evening entertainment and dancing on the terrace of the Resort.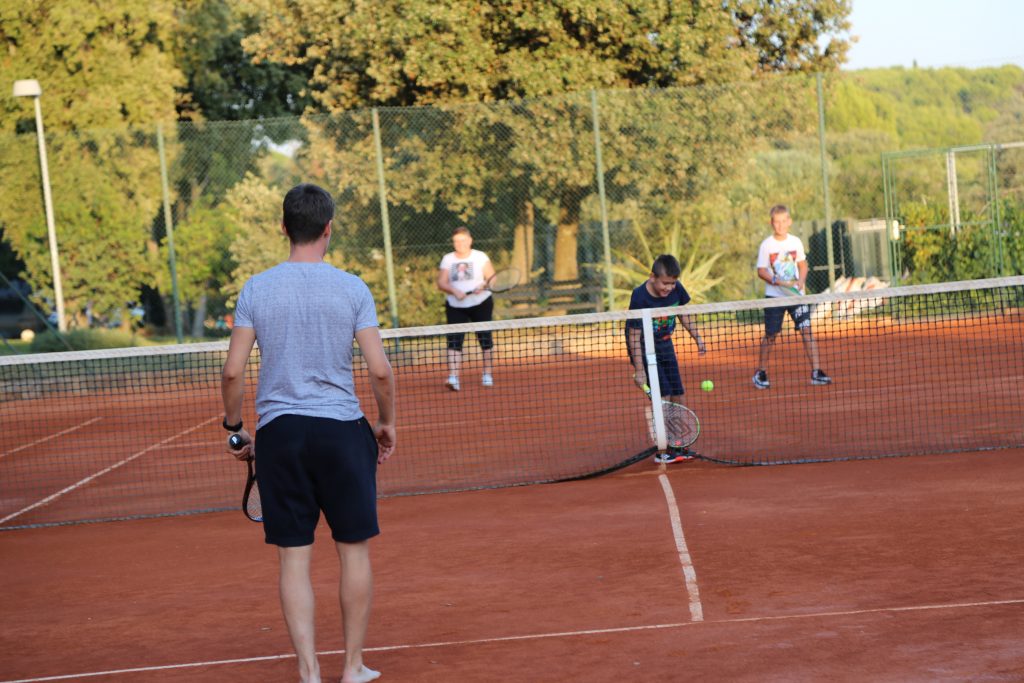 Early on Saturday morning, on the football fields of Valbruna 5 teams were ready for a series of football matches. The following teams demonstrated their football knowledge, skills and sports spirit: NK Istra 1961 Special Power Team, HNK Hajduk Special Power Team, NK Slaven Belupo Special Power Team, NŠ Sloga Čakovec Special Power Team and NK Osijek Special Power Team. The participants of the tournament are also members and participants of associations and institutions: Association "Syndrome Down 21 Split", SU "Veliko Srce" from Koprivnica, Association Latice from Koprivnica, Association for Autism Pogled Nedelišće, School of Education Pula and Center for Education "Ivan Stark" Osijek.
The 11th edition of the SPL project is of special importance due to the fact that the participants of the Association for Down Syndrome 21 – Rijeka also had their debut performance, who will perform as the HNK Rijeka Special Power Team in the next matches.
In the afternoon after the football matches, the participants had a great time in Medulin, where they first hung out with the players of HNK Hajduk and later as guests in the halftime of the match NK Medulin – NK Veli Vrh showed their football skills by shooting penalties. Upon completion, the mayor Ivan Kirac and the president of NK Medulin Bruno Radošević presented gifts to all clubs and organizers.
As additional content to the project, on Sunday the participants visited Aquacolors Poreč aquapark where they had a lot of fun.
The participants had great time playing football and participating in other activities and showed great satisfaction with the meeting.
We as organizers are proud that together with our friends we have the opportunity to create a story based on socializing, inclusion, sports and entertainment. We are looking forward to future events and we hope that through continuous activities we will motivate even more children and young people to actively integrate into society through sports.