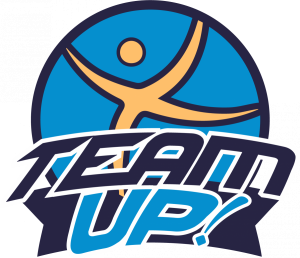 The TeamUp! project aims to promote social inclusion and equal opportunities in sport by improving access to sport for PWID in mainstream structures. During the last few weeks, project coordinator EASPD and partners intensively worked on creation of positive synergies between actors in charge of designing sport policy, mainstream sports organisations such as sports clubs and association, and civil society representatives (parents and service providers for PWID).
Partners have identified that, among several barriers hindering the participation of PWID in sports activities, the lack of cooperation between sports stakeholders (local policy-makers, sports associations, etc.) and the mainstream sport sector seems to be one of the major obstacles.
The partnership addressed this challenge firstly by establishing Community Mapping Tool which helps organisations to have better understanding of the dynamics of their community and reveals additional strengths and untapped opportunities for inclusiveness. The Tool also supports organisations in building valuable relationships and encourages community members to actively participate in making lasting improvements towards more inclusive sports policies.
Afterwards a massive contribution to society was made by creating a Joint training course. The joint training course for sport professionals informs and trains them on the added value of inclusive mainstream sports activities. Finally as a result, Individualized education program (I.E.P.) of adapted PE and sports for athletes with intellectual disabilities was created. I.E.P. in multiple languages can be found on the following link: https://dlot.eu/course/index.php?categoryid=24
Finally through Roadmap for communit of practice, project will target local partners and support them in the establishment of a structural cooperation with local/regional/national sports stakeholder. Roadmap for community cooperation will give several tools to set-up a local community of practice that would serve the purpose to be a public place where the topic of inclusive sports can be discussed, and where most questions can be answered.
Raising awareness, training activities and community building process are needed to stop discrimination and stigma that PWID faces in the sports sector and facilitate their access to mainstream sport. The project activities are designed to support the correct implementation of European policies on sports, in particular the White Paper on Sport, the EU Physical Activities Guidelines, the Council's Recommendation to promote health-enhancing physical activity (HEPA) and the European Disability Strategy 2010-2020.