With the Kick-off meeting held on 7.2.2022. project MundialEU has officially started. Project Coordinator ASD Club Italia Eventi (Italy) with partners Slovak Sport Organisation (Slovakia), Health Life Academy (Croatia), Associazione Italiana Cultura Sport (Italy) and CSIT (Italy) will engage in a one-year project Co-funded by the Erasmus+ Programme of the European Union.
Since 1999 Club Italia, an Italian sport club affiliated with AICS (Italian Association of Culture and Sport), has been organizing a soccer tournament for migrants called MundiaLido, that now is at the 22nd edition. Given that each team participating in the tournament is composed by migrants coming from every continent, MundiaLido aims at promoting sport, and in particular soccer, as a tool to promote universal values of peace, respect and social cohesion into communities against violence and racism. MundiaLido is not only a soccer tournament but both a cultural and a sport event. Several collateral activities are organized during the tournament and each team can represent its own country of origin through musical and cultural shows, ethnic food, cultural exchanges etc. Each edition of the tournament is organized in association with Embassies, Consulates, Universities and different associations for more than 1.000 participants representing more than 40 countries. MundiaLido is a framework based on the values of welcoming, peace and respect. The athletes who participate can feel part of a cultural and open event where they can bring their families and enjoy different cultures coming from different countries in a single place. The values of a welcoming culture will meet the values of sport, such as equality of opportunity and fair play. In this way, sport can become a tool for bringing people together, building communities and fighting attitudes of xenophobia and racism.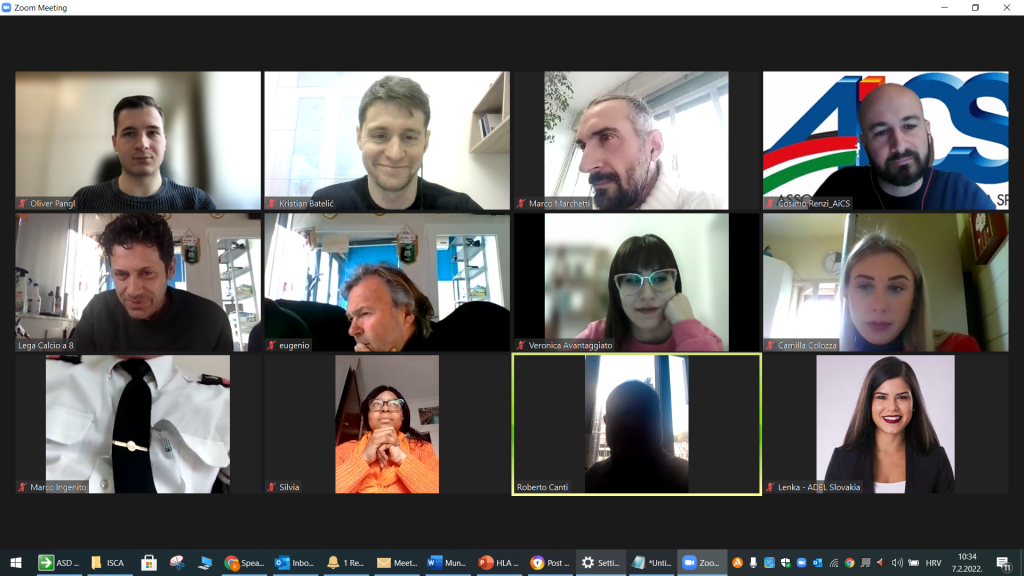 The idea is to start form this experience in order to implement a new concept of sport event aimed at promoting inclusion between third country nationals and natives. Managers and coaches belonging to each one of the partner organisations will be also involved in the event where a training on the field experience will be staged. There they will get a valuable insight about what it takes to organize this kind of event and figure out what are the skills required to face all the problems that might come up during the event. According to this, it will be possible to work on the implementation of the criteria needs to give an international framework to this kind of format. This way once the project will be ended each grassroots sport organisation will have the tools and experience needed in order to try to design and implement such event in their country, adapting it to the needs of their territory through the involvement of the local stakeholders.
The main objective of this small collaborative project 'MundialEU' is then to promote an innovative promotion of skills and knowledge on how to design and mange inclusive sport event for migrants and natives through the implementation of guidelines addressed to managers and coaches of grassroots sport organisations.
This project will then include multiple specific objectives such as:
– Promoting social inclusion and equal access to sport for all, especially for migrants with fewer opportunities (social and economic obstacles, educational difficulties, etc.) through the creation of a Toolkit on how implement sport event aimed at social inclusion.
– Rising awareness of the importance of promoting sport events aimed at promoting social inclusion through the establishment of local network composed of stakeholders in the field of social inclusion and migration management.
– Starting the preparatory works for a European sport event for migrants and EU natives, with an objective of social cohesion in the community in order to tackle violence, racism and intolerance inside and outside sport.